Bosch Universal Hedgecut 50
The corded Universal Hedgecut 50 is perfect for trimming medium-sized hedges with quiet ease. Encased in the ProSilence 91 dB sound-dampening shell is an energy-efficient 480 W motor, delivering the optimal power and performance with a reduced energy demand and 80% quieter than our leading hedgecutters.
Its 50-cm long, laser-cut, diamond-ground blades with a 26-mm tooth opening cut effortlessly through branches up to 26 mm wide for fast and impressive results.
This hedgecutter is perfect for trimming conifer, privet/box, hawthorn, and viburnum hedges.
ProSilence enables powerful performance with 80% noise reduction to 91 dB(A)

50-cm blade length and 26-mm tooth spacing design for heavy trimming work

Efficient 480 W motor and cutting power for impressive performances
Perfect for trimming medium-sized hedges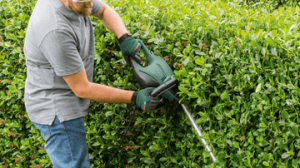 Laser-cut, diamond-ground blades for cutting 26mm wide branches quickly.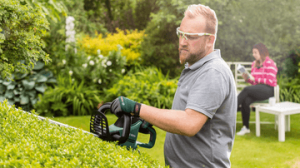 ProSilence reduces sound output by up to 80% for quieter trimming experience (Compared to predecessor Bosch hedgcutter)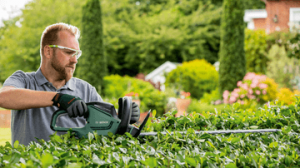 The energy-efficient motor for an optimal performance with low energy demand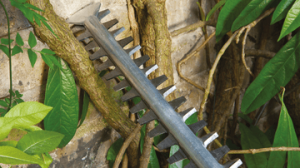 Safe wall and path trimming – The blade-tip protector enables safe trimming along walls and paths