Husqvarna 520iHE3 Battery Pole Hedge Trimmer (Shell Only)
The Husqvarna 520iHE3 battery pole hedge trimmer combines petrol performance with zero emissions and extremely quiet operation. With up to 3.5m reach, high cutting speed and Husqvarna durability, it gives pro-level productivity and results – but is quiet and clean enough for use even in residential areas, hotels, hospitals and other noise-sensitive environments. Remote control angle adjustment and comfortable handles make the 520iHE3 ideal for any operation. Compatible with all Husqvarna BLi-batteries and chargers.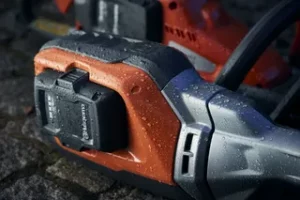 Weatherproof (IPX4) – This battery-powered Husqvarna machine fulfils the IPX4 classification for rain resistance. This makes it a long-lasting and reliable tool that can be used all year round in all weather conditions.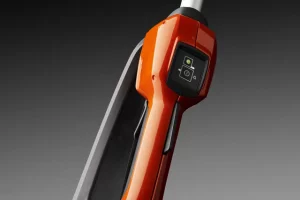 Ergonomic Handle – Ergonomically shaped handle for greater comfort and easy access to the controls.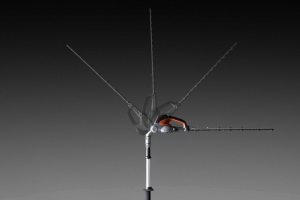 Angle Adjustment – The angle adjustment enable ergonomic working positions when cutting both high and low edges.

We are an authorised Husqvarna dealer and can provide full service back up and maintenance for your Husqvarna equipment.
To keep up-to-date with our latest news and special offers, follow us on Facebook and Instagram